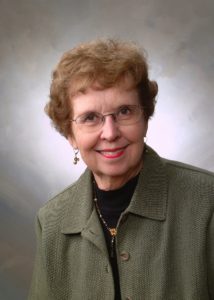 Wanda Whitsitt
Champaign, IL
President Emeritus
Founder
A resident of Champaign, IL, Wanda took up flying in 1978. After achieving her private and commercial license, she attained an instrument rating and taught the private pilot class for three years at Frasca Aviation in Urbana, IL.
An interest in using this special skill led to the formation of LifeLine Pilots. She and her husband, Don, enjoyed 25 years of flying in their Piper Archer. Although she no longer flies, Wanda continues to serve on the LifeLine Pilots Board of Directors. Additionally, she participates in community activities and keeps busy with their four children and 12 grandchildren.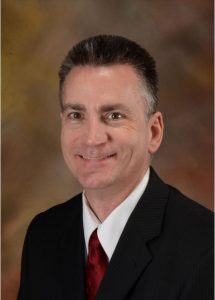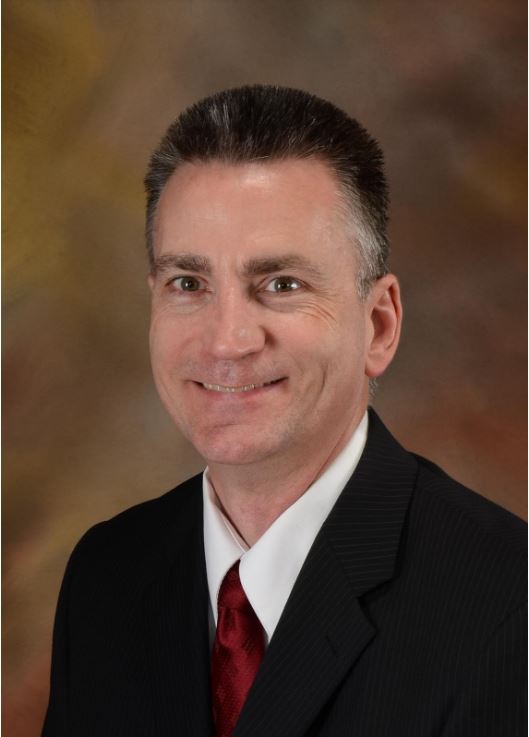 Bryon Griffin
East Peoria, IL
Board Chair
Bryon Griffin's career has been predominately in the technology space.  He's designed CCTV and card access systems for nuclear power plants, architected and implemented multi-divisional computer network platforms for Fortune 500 companies, and has traveled throughout the United States, Canada, Mexico, and Australia servicing and supporting software solutions that support employee collaboration.  Prior to the technology bust of 2009, Bryon held the position of director at Novell (now Micro Focus), first in their Consulting Services organization then their Sales organization leading efforts throughout North America.  When the technology bubble burst in 2009, Bryon ventured into entrepreneurship by purchasing a Maui Wowi Hawaiian Coffees and Smoothies franchise.  Since that time, Bryon has also lead the operations of a Central Illinois information technology managed services provider as their VP of Operations.
Born and raised in Baltimore, MD, Bryon received his Bachelor of Science from DeVry University and his Master of Business Administration from Benedictine University.  Bryon currently resides in East Peoria, IL and has two grown children and a grandson.  His interests outside of work are just as varied as his employment and includes SCUBA diving and automobiles.  While not a pilot, he does have a fascination with rotary aircraft.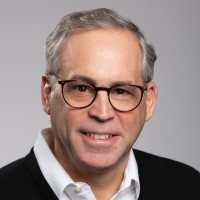 Craig Hourigan
Mundelein, IL
Vice Chair
Craig Hourigan is a Supply Chain and Operations Executive with over 25 years of experience in a variety of industries, including sports apparel and equipment, medical devices, and consumer products.  Most recently Craig was the Vice President of Operations and Supply Chain for CHAMPRO Sports, a sports apparel and equipment company, based in Wheeling, Illinois.
Prior to joining CHAMPRO Sports, Craig was the President of Aligned Value Chain Consulting Corporation, a supply chain consulting company specializing in strategy development and program management. Earlier in his career, Craig held various executive-level positions at a medical device manufacturer, leading that company's global supply chain management and plant operations organizations.
His broad business background also includes significant leadership assignments in manufacturing, supply chain, distribution, logistics and customer service. Craig has a B.S. in Business Administration from Connecticut State University and an M.S. in Organization and Management from the same university.  He has also completed the APICS Certified Production and Inventory Management Program as well as Georgia Tech's Logistics Institute certificate program.
He has served on the Special Education District of Lake County (SEDOL) Foundation's Board of Trustees and as an Advisory Board Member to the Medical Device Industry Supply Chain Council.
Craig is an aviation enthusiast and has been a licensed private pilot since 2014. He joined LifeLine Pilots because he wanted to be part of an organization with a mission focused on helping people in need.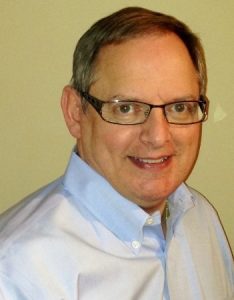 Peter Murphy
Streamwood, IL
Treasurer
Peter Murphy is an instrument-rated private pilot. He has conducted hundreds of public benefit flights in his Cessna 172 for Lifeline Pilots, Young Eagles, and other volunteer pilot organizations.
Peter has over forty years of experience in accounting, corporate finance, and financial consulting, most recently as chief financial officer of an investment bank. He is a certified public accountant with an undergraduate accounting degree from the University of Notre Dame and an MBA from the University of Chicago.
Peter serves on the Lifeline Pilots safety committee and, as the organization's treasurer, he's a member of the executive committee and chairs the finance committee.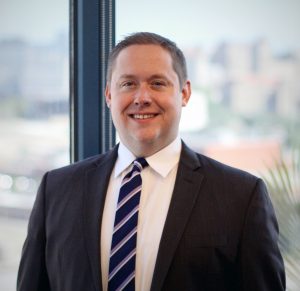 Kevin Sheahan
Peoria, IL
Secretary
Kevin Sheahan is an attorney practicing in the Peoria area with the law firm of Hasselberg Grebe Snodgrass Urban & Wentworth. His legal practice primarily consists of municipal law, estate planning, and employment-related matters. Kevin has also handled various appellate matters and argued before the Illinois Appellate Court. Additionally, he is active in the Peoria County Bar Association and its Young Lawyer Committee.
Kevin is originally from Edwardsville and he attended law school at Southern Illinois University in Carbondale. After law school, he worked as a law clerk in the United States District Court for the Southern District of Illinois.
Prior to law school, Kevin received his undergraduate degree from the University of Illinois at Urbana-Champaign. While attending the University of Illinois, he served part-time in the Illinois Air National Guard at a KC-135 unit located at Scott Air Force Base. Kevin currently resides in Delavan with his wife Kelsey, who is a registered nurse.  Kevin wants to use his time and skills as an attorney to give back to those in need, particularly assisting in a mission that he is passionate about.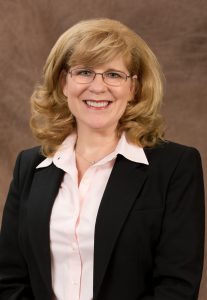 Anaise Berry
Dunlap, IL
Anaise has spent her 30-year career in sales and marketing across various industries including banking,  medical and managed care, tourism, economic development and commercial real estate.  As the Director of Marketing & Communications for Cullinan Properties, Ltd., a national commercial real estate and development company headquartered in Peoria, Illinois, Anaise leads the marketing team, implementing and overseeing Cullinan Properties' corporate global marketing and public relations strategy.
Prior to joining Cullinan in 2015, Anaise spent 12 years working in the non-profit sector, most recently as Executive Director for the Illinois River Road National Scenic Byway, a federally designated corridor winding through a 10-country region in Central Illinois.  Anaise led and managed all facets of the non-profit organization developing and marketing the Scenic Byway as a community and regional catalyst for tourism, economic development and quality of place. Anaise graduated from North Central College in Naperville, Illinois with a B.A. in Marketing.
Anaise is proud to have served as Chairman for the National Scenic Byway Foundation from 2010-2014, leading a transformation of the organization to one that is an active voice for byways and resource to byway leaders nationwide.
Residing in the Peoria area for more than 24 years with her husband, Anaise has two children in college and enjoys spending her free time with her horse and enjoying the outdoors with her dog.  An avid nature and animal lover, Anaise always has a camera in hand to document the journey.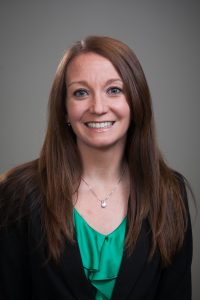 Crystal Garrett
Peoria, IL
Crystal Garrett works for Caterpillar's Global Aftermarket Solutions Division where she is leading the development and deployment of a new component assurance program.   Crystal has been an employee of Caterpillar for 10 years where she has also worked in product development, transmission controls and shift tuning, the Bucyrus integration and Global Mining.  Aside from tackling complex challenges with great team members, Crystal loves working at Caterpillar as it allows her opportunities to pursue another passion: traveling the world.
Crystal was born and raised in Fargo, ND where she received a Mechanical Engineering degree from North Dakota State University.  Crystal has always had a strong passion for volunteering.   She is a mentor to students at Quest High School where she teaches the fundamentals of financial literacy, the co-chair of the LIFT (Learning Independence through Financial Transformation) program, a member of the Heart of Illinois United Way's Generation United, and a member of the Emerging Philanthropists.  Crystal also sits on the board of Common Place and participates on its Finance and Program committees.  Outside work and volunteering, Crystal loves spending time with her husband, Sean, as well as rock climbing, mountain biking, and snowboarding.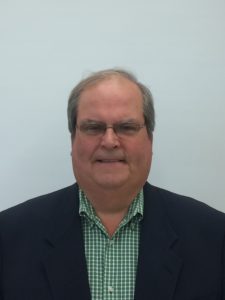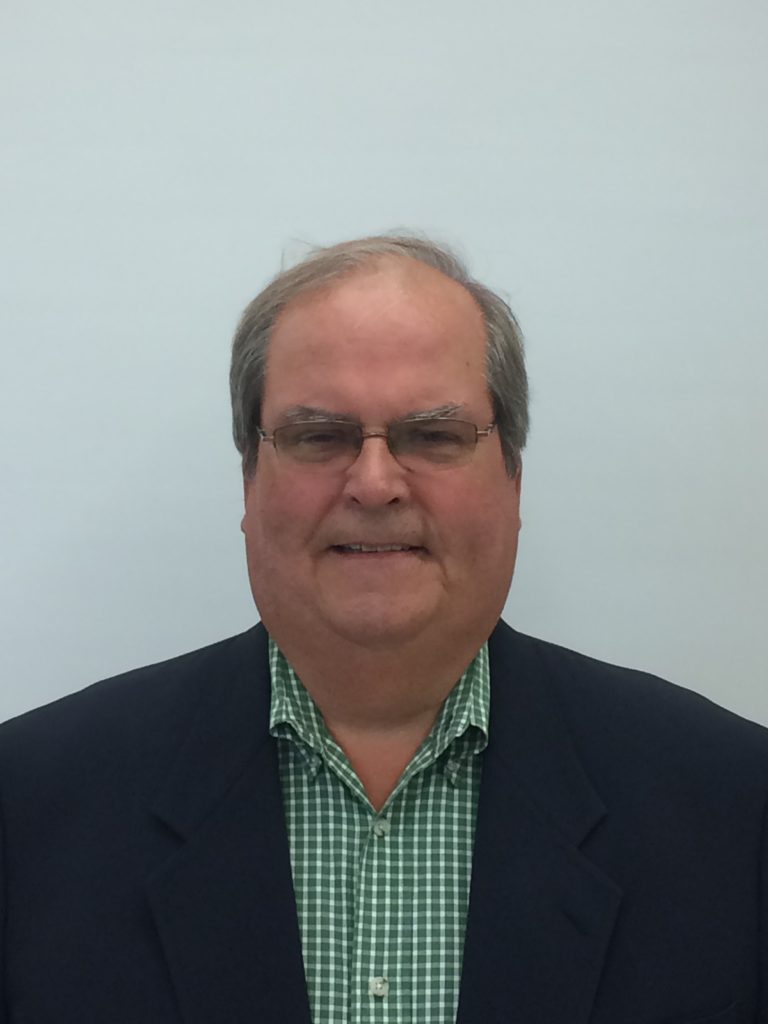 Carson Greene
Bonita Springs, FL
Officially retired from the equipment leasing business, Carson  originally became involved in aircraft lending with Piper Acceptance Corporation in 1975, Peoria, IL. Their offices were located just below the control tower next to Byerly Aviation. The offices relocated to Addison, IL later that year. Carson's aviation experience prior to 1975 started in high school when he started taking flying lessons at the age of 14. He soloed on his 16th birthday and had his private license at 17.
Carson continued flying activities in college at SIU in Carbondale as a member of the Flying Salukis. After graduation he had accumulated around 500 hours of total flying time, mostly flying students between Carbondale and Chicago and other destinations. After joining Piper, Carson covered an eight state territory out of Illinois and accumulated around 2500 hours of flight time. During that period he also picked up his Commercial, Multi-Engine Instrument ratings.
He left PAC in 1985 to pursue capital equipment leasing at that time with The Chase Manhattan Bank. He has been a volunteer pilot for LifeLine Pilots since 2004 and has flown over 30 missions for the organization.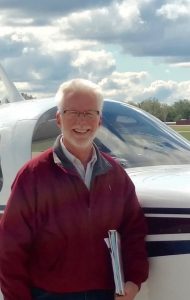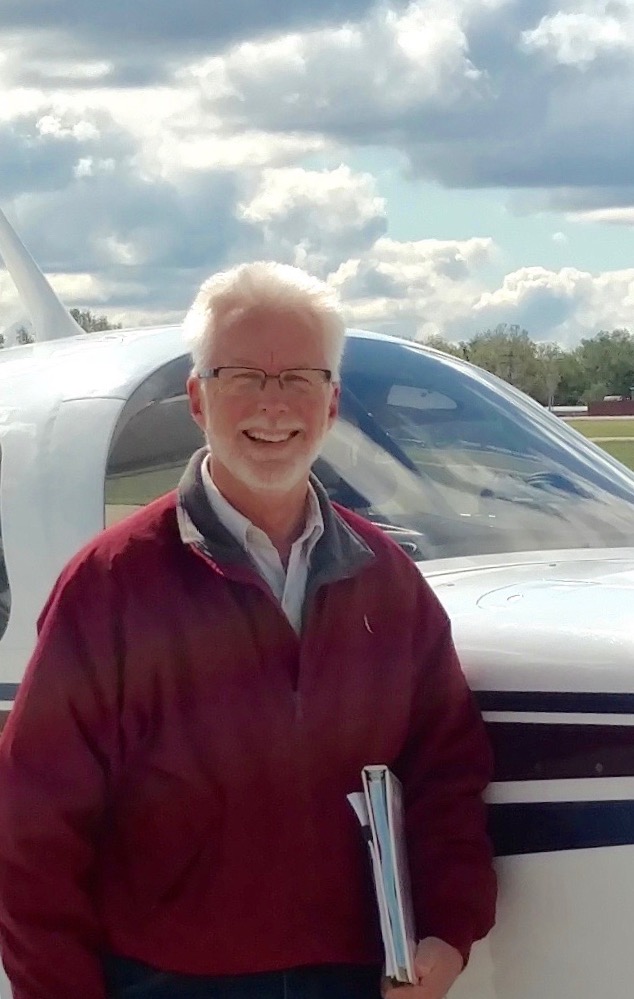 Peyton S. Metzel, Ph.D.
Libertyville, IL

Dr. Metzel received his Ph.D. in Microbiology from the University of Illinois, Urbana-Champaign in 1979. That same year he joined Abbott Laboratories' Diagnostics Division as a Research Scientist in Hepatitis Research & Development. He held several positions until leaving Abbott in 1995 as Section Head, Infectious Disease Diagnostics Technical Support.
In the ensuing years, Peyton held positions of increasing responsibilities in several diagnostics companies, including Ciba Corning Diagnostics and Amersham Corporation.
In 1991, Peyton joined Baxter Healthcare's Transfusion Therapies Division as Director and Global Project Leader, Pathogen Inactivation.  In 2008, he was promoted to VP Scientific Affairs, Fenwal, Inc, a spinoff of Baxter Healthcare, a position he held until he retired in January 2013.  Dr. Metzel is the author of numerous abstracts and scientific journal articles and has presented to many groups on pathogen inactivation.
Peyton began flying in 1982, received his Private in 1983, and his Instrument rating 1985, and has accumulated over 3,500 hours, with over 2,500 in his 1989 Mooney 201.  He and his wife, Mary, have enjoyed many adventures with the airplane, including trips to California, Texas, Montana, Florida, the Northeast, and North Carolina, just to mention a few.  He has been involved in public benefit flying for over 20 years, mostly with LifeLine Pilots, and has served as a Board member for LLP.  He and Mary live in Libertyville, IL.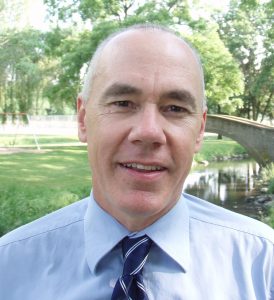 Steve Monk
Lake Tomahawk, WI
Steve Monk graduated from the University of Wisconsin, Madison with a degree in Electrical Engineering and went to work at Texas Instruments in the defense industry in Dallas.  After 20 years down South, Steve made his way back home to Wisconsin where he went to work designing and optimizing cell sites.  Along the way he got into the apartment rental business by building his first apartment building while consulting as an engineer.  Steve is now semi retired and works part time managing his apartments.
While a student in Madison, Steve played trumpet in the UW Marching Band and he still enjoys playing music, mostly in an all volunteer jazz band that performs at area retirement homes.  Steve also enjoys running to keep in shape and has completed marathons in all 50 states.  Flying was an interest Steve picked up from his son while paying for his flying lessons.  Steve has an instrument rating and most of his 1100 hours are in the 172 he bought to take flight lessons in.
Steve was a board member for the Monk Botanical Gardens in northern Wisconsin and currently volunteers for SCORE, the Service Corp Of Retired Executives, where he mentors clients interested in starting small businesses.  Steve enjoys flying with his family including a 14 state trip in the summer of 2019 with one of his sons.  He has been flying missions for Lifeline pilots since 2018.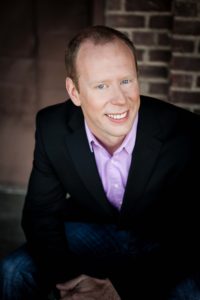 Dr. Ken Reily
Minneapolis, MN
Ken Reily is an instructor of Information Science and Computer Science at the University of Minnesota. In addition to his role at the University, he provides consulting services in software research, software development and architecture, process development, and training/education.
Prior to Ken's current roles, he was a Senior Technical Manager for 3M's Electronics and Energy Group Laboratory. As a manager and technical leader, he played a key role in several new business development programs at 3M including 3M's RFID File Tracking, RFID Specimen Tracking, and RFID anti-counterfeiting technology.
Prior to his role with 3M he held positions with Cargill, Inc. and Microsoft. At Microsoft, he contributed to the development of the original .NET platform. At Cargill, he was a subsystem designer for the Lynx application, a global grain origination system.
Beyond his professional work and teaching, he has published a number of academic papers regarding tracking, mapping, mobile applications, and computer science education. He has been invited to speak in various forums about topics such as RFID tracking and information management in health care, and using Elliptic Curve Cryptography to combat pharmaceutical counterfeiting.
Ken is a commercial pilot and has flown over 20 missions with Lifeline Pilots since 2010.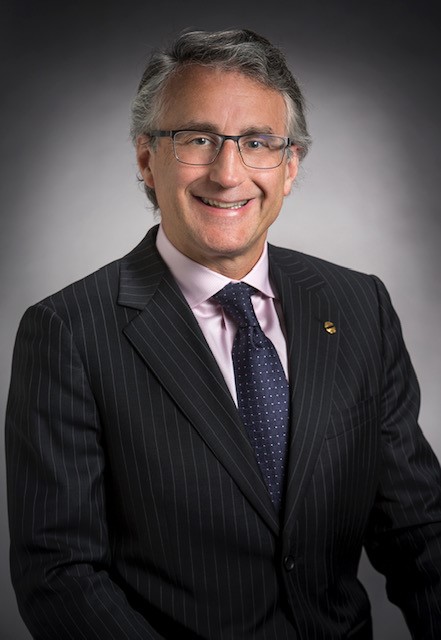 Andy Wheatcroft
Dallas, TX
For 23 years Andy has worked for Caterpillar, the Peoria-based manufacturing giant. Originally from the UK, Andy has worked for CAT in his home country, Belgium, France and since 2011, the United States. Andy brings with him a passion for aviation, a vast network of pilots and professional connections, and a track record of successful fundraising. As a member of several professional engineering bodies and public schools in the UK, Andy raised over $120,000 for various charities. His successes include starting "Team Believe", a running-based fundraising team for Easterseals.
He is honored to be associated with LifeLine Pilots and is inspired by the win-win opportunity to connect his passion for flying with making a positive difference to some amazingly courageous people. He hopes that by saving time on a journey for medical treatment, it will buy our passengers time with their families for years to come.

Rick Zehr
Peoria, IL
Rick Zehr is an innovative, transformative executive with over 25 years of success developing healthcare organizations into state-of-the-art thought leaders.  His strong history of launching world-class, cutting edge health and wellness services and products has established his organizations as international leaders.
Since October 2016, Zehr has been the  CEO of EZ Healthcare Innovations, LLC, providing senior-level consulting to healthcare organizations in the areas of clinical services, financial management including revenue cycle, third party payor, budgeting, forecasting, etc.  He specializes in behavioral health, including addiction medicine, mental health, autism services, and telehealth solutions. In February 2020, Zehr also became the General Manager, Long Term Care, VirtuSense Technologies where he helps senior living organizations integrate VirtuSense fall reduction technology across their continuum.
Zehr became President of the Institute of Physical Medicine and Rehabilitation (IPMR) and the Rehabilitation Foundation of IPMR in January 2012 and President of OSF IPMR in October 2015.  While President of IPMR, Zehr led the organization to national prominence as one of North America's most innovative and comprehensive outpatient rehabilitation providers.
For nearly 25 years, Zehr developed the Illinois Institute for Addiction Recovery into the world's first and most comprehensive multiple and specialty addiction hospital-based treatment provider; has educated Fortune 50 companies, universities and municipalities, and made numerous media appearances including "CBS This Morning", Newsweek, Radio Islam, E! Network and the Times of London, while assisting all major media outlets such as Sports Illustrated, NPR, the BBC, ABC, NBC and Fox.
A native of central Illinois, Zehr received his bachelor's degree in psychology from Eastern Illinois University and his master's degree in clinical psychology from Illinois State University.  He is an active community leader who has sat on the Greater Peoria Area CEO Council, the University of Illinois College of Medicine Dean's Council, the Eastern Illinois University College of Science Advisory Board and the area's Dyslexia Awareness Network Board of Directors.
As an Illinois healthcare executive, Rick has always been impressed with Lifeline Pilots' mission to facilitate free air transportation for financially distressed passengers with medical needs. Rick plans to help LifeLine Pilots grow through his broad and diverse healthcare network.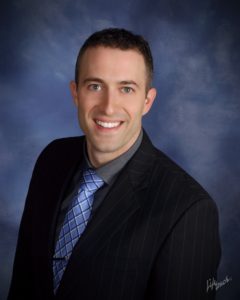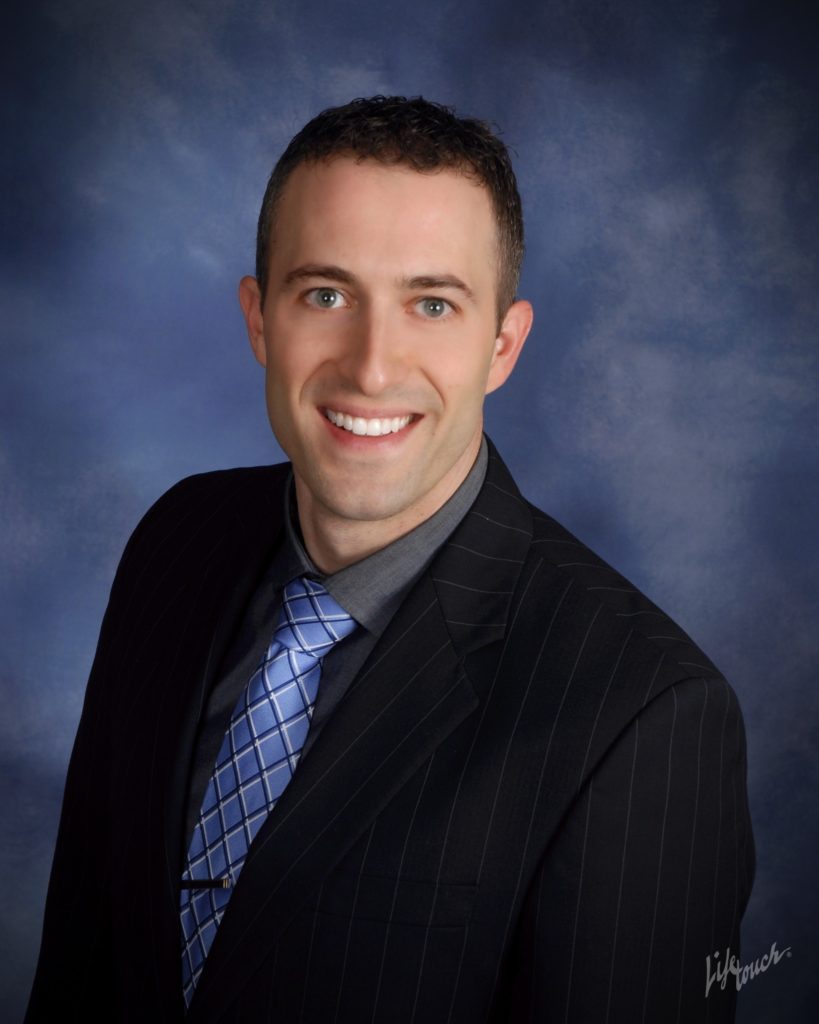 Andy Zich
Peoria, IL

Andy is a life-long aviation enthusiast and avid pilot. He received an Electrical Engineering degree from the University of Wisconsin-Madison and currently resides in Peoria, IL.
As an entrepreneur, Andy has worked in the international product manufacturing & importing field as well as the field of engineering. Currently, he works for Caterpillar's Innovation, Technology and Development Division leading a team of service engineers in delivering support for some of Caterpillars next generation machine technologies. Andy is passionate about volunteering. He is Caterpillar's UW-Madison Campus Recruiting coordinator, a member Young Professionals of Greater Peoria, the Heart of Illinois United Way's Generation United and the EAA's Young Eagles program. He also participates as an industry volunteer for SAE's A World In Motion program, which focuses on bringing science, technology, engineering and math education to life in the classroom.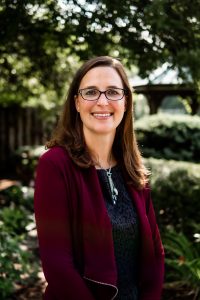 Lindsey Kerr
Executive Director
Lindsey has spent her career in the non-profit sector, helping organizations by providing expertise in fundraising, communications, marketing, and leading staff & volunteers. Lindsey loves the mission of LifeLine Pilots. During times of medical distress, people are at their most vulnerable and LifeLine Pilots is there to help ease their burden.
Lindsey and her husband, Jeff, have two children, Jordan and Lauryn. Jeff is from New Zealand and the couple called NZ home for eight years before moving back to the states in 2014. Lindsey grew up in Central Illinois and loves living close to her family.
Lindsey is passionate about supporting others through mentoring and educational opportunities. She is heavily involved in Peoria Women in Leadership, the Women's Fund of Central Illinois, and the Central Illinois Association of Fundraising Professionals.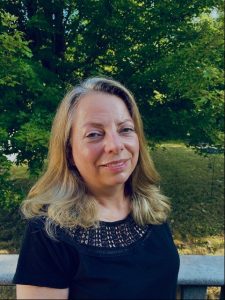 Ann Rude
Grant & Mission Coordinator
After many years as a homemaker and hobby farmer, Ann has spent the last 3 years working in the aviation industry. She is enthusiastic about putting her customer service skills and knowledge of flight procedures to use in service of a worthwhile mission.
She has lived in the Peoria area for 25 years with her family, transplanting to Central Illinois after living in Chicago. Her other pursuits include equine activities and dog training, gardening, traveling, reading and improving at chess.
Tyler Liston
Outreach & Mission Coordinator
After spending the last decade in retail management, Tyler was inspired by the mission and work of LifeLine Pilots to focus his life on helping others in the non-profit sector. With his background in event planning, social media marketing, fundraising, and outreach, he is excited to bring the good news of LifeLine Pilots to the masses.
He lives in the Peoria area with his wife, Christina, and their three children, Max, Charlotte, and Penelope. In his spare time, Tyler loves reading, writing, creating, studying history, and watching a spooky movie or two.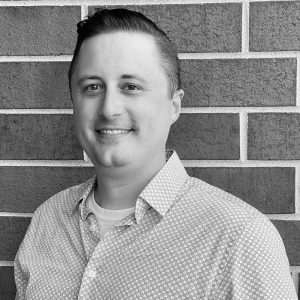 Chip Joyce
Marketing & Communications Coordinator
Chip recently graduated from Bradley University with his second Bachelor's degree in Graphic Design, minoring in Social Media Marketing. Prior to his return to school, he worked as an Account Executive for several media companies, but is perhaps better known locally as a performer, theatre director, and emcee for many events! He also works in design and communications for the Peoria Symphony Orchestra and is eager to serve and contribute towards Lifeline Pilots' ongoing mission.