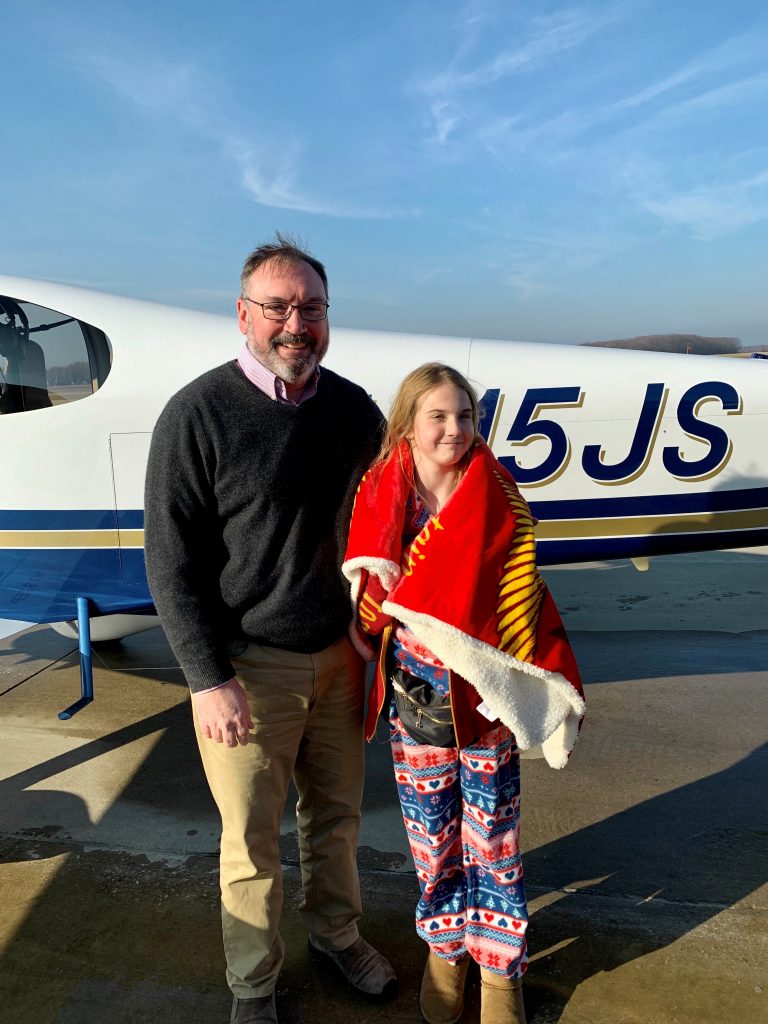 Sophia was only 9 years old when she began experiencing chest pains and shortness of breath in April of 2016. As an avid soccer player and swimmer, this made it difficult for her to perform.
It took doctors over a year to determine she has Petcus Excavatum, a chest wall deformity. This was not the news that Sophia and her mom Melissa wanted to hear.
Sophia's care began with bi-weekly physical therapy and monitoring of her heart and lungs. In July of 2018, the severity of her condition could no longer be treated at home. Instead, Sophia had to travel hundreds of miles from her home in Michigan to Mayo Clinic in Rochester, MN.
The discomfort of Petcus Excavatum did not stop Sophia from pursuing her passion for soccer and swimming. In fact, she continued to improve her performance! Along with her condition came bullying by her peers, and even unhappiness with her own body; a consequence of this condition that broke her mom's heart.
By August of 2019, Doctor's appointments became more frequent and Melissa had to make the difficult decision to move from working at a law firm to practicing law on her own to make herself more available for Sophia. This caused her family's income to decrease significantly. With this in mind, Melissa researched volunteer pilot organizations, and found LifeLine Pilots.
Annette Fisher, LifeLine Pilots' Mission Coordinator was in contact with Melissa in September of 2019. Annette explained that James, a LifeLine Pilots Command Pilot has volunteered to fly Sophia and Melissa home from Sophia's big surgery at Mayo Clinic. As described by Melissa herself, her interactions with Annette and James were a "handful of miracles." James was able to help Sophia and Melissa travel safely from surgery, from which Sophia is recovering well.
"I really don't have the words to express our gratitude for what LifeLine Pilots, our pilot James and everyone at LifeLine Pilots did for our family and Sophia. James was amazing and the ride home was beyond wonderful. The greatest was the care, generosity, grace, and love Sophia and I felt. Although she experienced pain and nausea along the way, it was lessened greatly by only having one transfer and James' caring personality, foresight, and 'I will do whatever it takes to get you home safely and as comfortably as possible' attitude. James made a difficult trip home not only comfortable for Sophia, but also likely her 'best plane ride ever'. She still talks about it. James and Lifeline Pilots did what no one else was willing to do for us- they got us home for Christmas safely. Everyone at LifeLine Pilots should be so proud of what they do. They fill a gap here that is much needed. Not everyone can qualify for help, but many in Sophia's situation need it. I simply cannot say thank you enough. Lifeline gave us the best Christmas gift ever and it will be remembered for life." – Melissa
Thank you Melissa, for sharing Sophia's story and appreciation for LifeLine Pilots!