Ken and Jo were married for almost 14 years. Ken was diagnosed with Bladder Cancer on September 17, 2017 and passed away on June 16, 2019. This is their story, as told by Jo herself.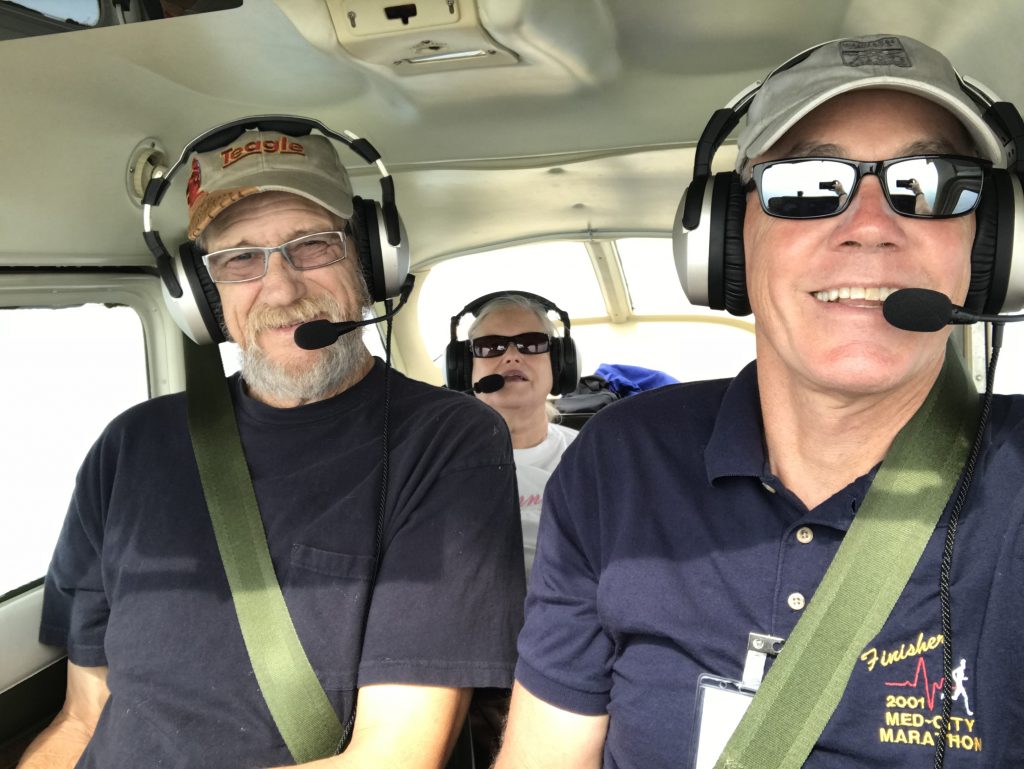 Ken and his wife Jo traveled to Mayo Clinic in Rochester, MN on October 17, 2017 for a checkup on Ken's condition. Ken and Jo were faced with news that nothing could be done and Ken's time was limited.
With hope in their hearts, the couple could not be discouraged. After viewing an advertisement on TV, Jo decided to call Cancer Treatment Centers of America (CTCA) in Zion, IL and scheduled an appointment. In February 2018, they flew out to CTCA and were elated to hear that CTCA could provide Ken with further treatment. Ken was able to try four different treatments at CTCA that worked for a while, but they soon were not enough.
Jo heard about LifeLine Pilots and other charity flight services through the American Cancer Society.
"Annette [LifeLine Pilots Mission Coordinator] was so sweet, informative, and caring. We had several pilots who were nice, friendly and courteous. We flew several times with Ken Reilly, David Weissman. and Charles Malek. Everyone became like family! We have spread the word to several people about LifeLine Pilots. You guys were our Godsend! We will miss you all!!"
Thank you Jo, for supporting LifeLine Pilots! We hope you are doing well and wish you the best.