Ann Rude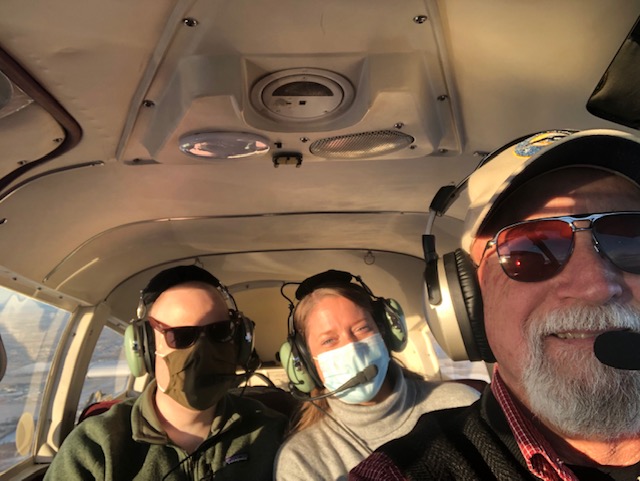 Dr. W. Tad Foster has been flying with LifeLine Pilots since 2009. If the mission is going through Indiana, his name will usually be on it. As with most things aviation, his path to pilothood was not as the crow flies…
Six weeks after high school graduation, Foster joined the Air Force with a goal of becoming an officer. He focused on nuclear missile systems instruction though, not piloting. Focus shifted to education and Foster became a high school teacher. He volunteered with the Illinois Air National Guard during this time, but between raising a family and pursuing higher education something had to give. He gave it up after a year. During his year of National Guard service Foster said he was offered an opportunity to train as an electronics weapons officer on board the F-4 Phantom.
"I turned them down," he regrets. "Today I often kick myself for that decision." In 2005, while serving as dean of the College of Technology for Indiana State University, Foster was enlisted to consult about the Professional Pilot program – the largest undergraduate school at the college then.
One lesson later, he was hooked. A lifelong learner, Foster said, "The flight instruction environment was too rich in intense and demanding opportunities, that I had to investigate this learning process and try new techniques."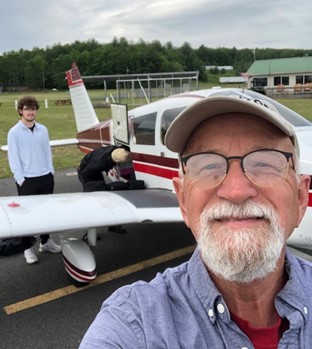 Foster is now a CFI-I with almost 3,000 hours. He owns a 1940 Piper J-4 Cub Coupe which he restored to excellent condition. For LifeLine Pilots' flights, he partners with a man who owns several planes. This gentleman encourages Foster to fly frequently. Foster says, "He told me to fly as often as I would like. Helping me help others gives him and his wife the opportunity to give back to aviation."
Foster is ardent about serving and giving to others. In addition to his full-time work as a college professor and researcher, he is an ordained minister who made 40 trips to Ukraine as a missionary. When he saw the LifeLine Pilots' booth at an event called Sun and Fun, "I immediately signed up," he said. It was the perfect opportunity to combine two passions."
Foster has flown more than 60 missions with LifeLine Pilots. He remembered his third mission ran in to some rapidly moving weather.
"I flew up to Rockford, IL, to pick up a 12-year-old boy and his father. The boy had a brain tumor and was going to Bloomington, IN, for radiation. As we left Rockford, I pointed out a thunderstorm in the distance," he said. "I explained that it was moving much slower than we were – nothing to worry about. But after passing Bloomington, IL, those clouds seemed much closer.
I called air traffic control asking about conditions ahead. They said it was to the South of our destination, but to be safe, I diverted to Greater Putnam County Airport, my home base, where my car was parked."
The plane had just been pushed into the hangar when rain began to fall. Foster drove the passengers from Greencastle, IN, to Bloomington, IN, a trip of 37 miles. "It took me 45 minutes to get there," Foster remembered. "It was a terrible drive. I am so glad I didn't push it!"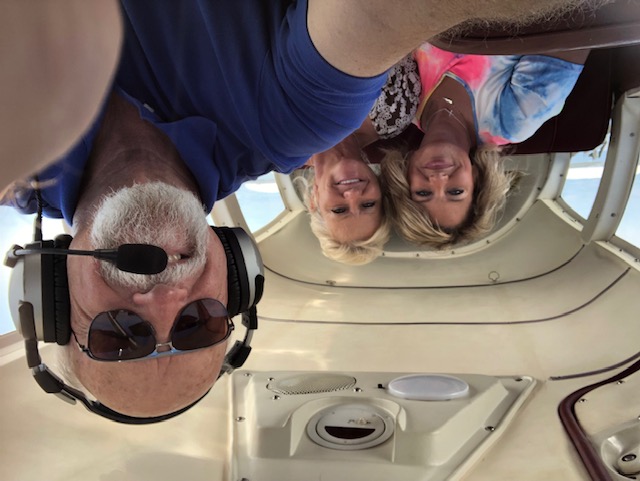 His most humorous trip involved a two-year-old. The little boy needed to get from Peoria, IL, to Cincinnati, OH. The child was excited while in the FBO, but when the actual boarding began, he changed his mind. "Then the mother installed the car seat right behind me, "he remarked. "From the time he got wrestled into the airplane until about 15 minutes into the flight, he kicked my seat – firmly and continually."
Foster was about to say something when he noticed the boy was sound asleep. All was well until the descent into Lunken Airport. "You guessed it. The kicking began again and continued until they took him out of the seat. The uneventful trip home was much enjoyed!" He reminisces.
"Flying for LifeLine Pilots is important to me. It gives me a sense of doing something important with the skills and opportunities God has given me. I look forward to my next mission. Blue skies everyone!" Foster concluded.
Tad Foster is a great asset and good friend to all of us at LifeLine Pilots. We are grateful and happy to have him as part of the team