Was I anxious about flying on a small plane? You bet!
Would I do it again? Heck yeah, can we go tomorrow??!!
Whether you have flown hundreds of times or not at all, flying on a plane can be a scary thought for anyone. So, when it comes to getting on a small general aviation plane, that anxiety can increase exponentially.
Working for LifeLine Pilots, I knew that flying would be part of the job. We have the best mission, helping people in their time of need by providing no-cost flights for medical or humanitarian reasons. We fly people throughout the Midwest, covering a 10-state region. This is only possible because pilots volunteer their time, aircraft and cover the costs of the flights!
I took my first LifeLine flight on a small, 6-seater plane about a month ago, quickly followed by my second flight a week later. What surprised me was how relaxed I felt, even when there was turbulence. Sitting next to or near the pilot was the difference for me, compared to a commercial flight. When you can see how relaxed the pilot is, it relaxes you.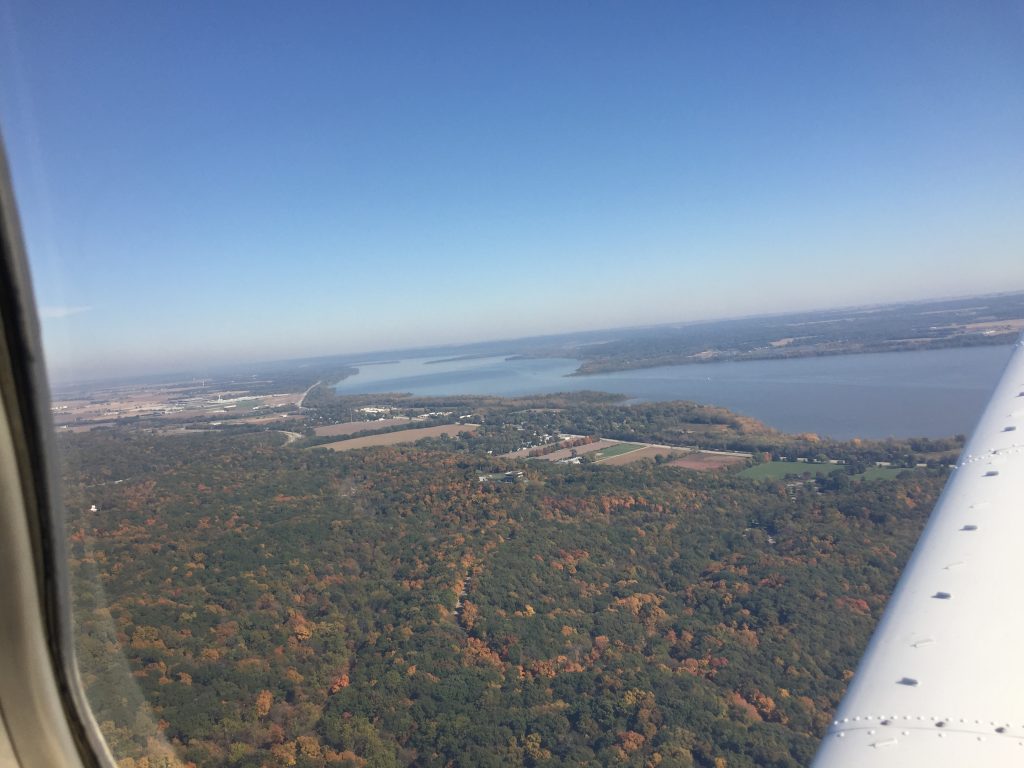 Our volunteer pilots are extremely skilled and have hundreds (even thousands) of flying hours. Unlike flying on a commercial airline, you see and hear every move your pilot makes. Our pilots also love to explain how the plane works, what all of the dials mean, and what they are doing throughout the flight.
LifeLine Pilots' passengers are often flying for medical reasons and that can be scary enough. With a 100% safety rating over our 38 years of public benefit flying, our pilots make your journey safe and memorable.
My advice, from a novice, don't let the fear of flying on a small plane stop you from taking advantage of our service. It is not as scary as you think!
Written by Lindsey Kerr, LifeLine Pilots' new Executive Director (November 2019)