Everyone needs to eat!
Dine at ANY Illinois, Indiana, or Michigan Logan's Roadhouse location on Wednesday, May 26, 2021, from 5-9 pm, to help raise money for LifeLine Pilots. This fundraiser will provide the money to organize a flight to life-saving care!
Dine-in or Carry-out!
Present THIS flyer or order to-go using the code GIVEBACK and 15% of your total check will be donated to LifeLine Pilots.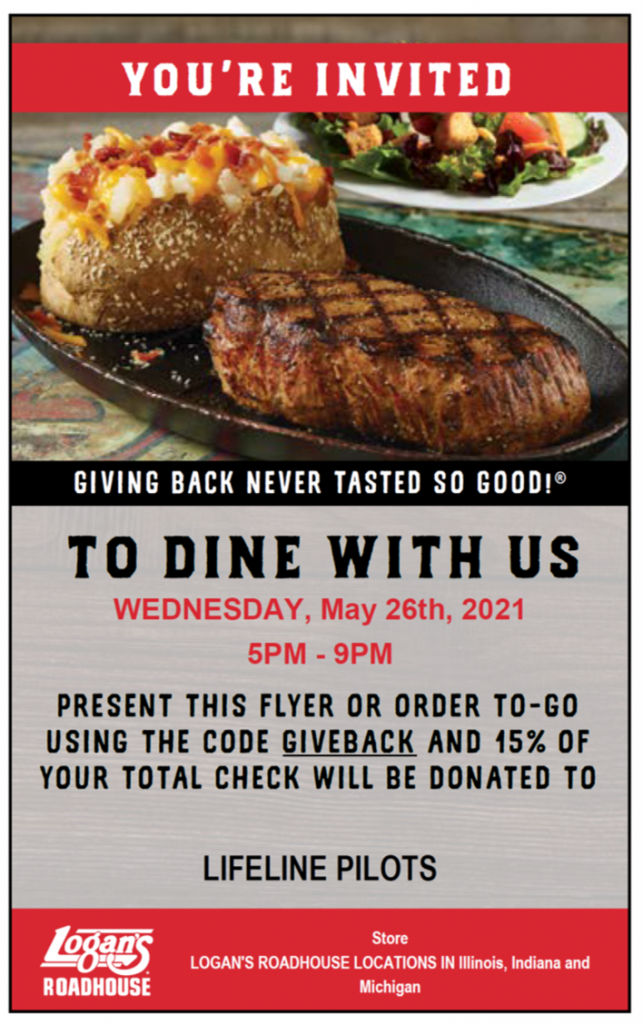 Dine at the following locations…
East Peoria, IL
Marion, IL
Normal, IL








Evansville, IN
Ft. Wayne, IN
Mishawaka, IN
Noblesville, IN
Plainfield, IN






Caledonia, MI
Flint, MI
Grandville, MI
Holland, MI
Lansing, MI
Midland, MI
Portage, MI
Roseville, MI
Saginaw, MI
Southgate, MI
Walker, MI