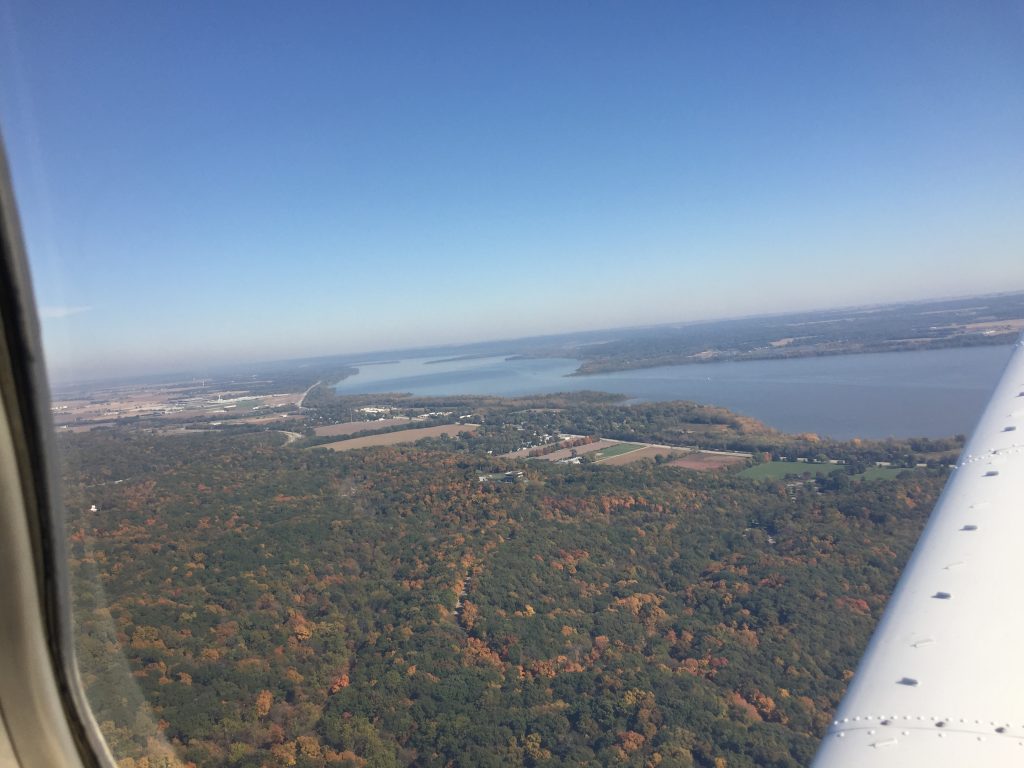 Enjoy the view from above!
WIN a free private flight and dinner for four. Raffle tickets are only $10 each and all money raised supports the mission of LifeLine Pilots.
Click here to purchase raffle tickets online.
Your private pilot will fly you from Mt. Hawley Airport in Peoria, IL to Flight Deck Bar & Grill at Rochelle Municipal Airport (west of Chicago) and home again.
Experience the views, learn about flying in a private plane from your pilot, and enjoy a new way to travel. If you are worried about flying on a small plane, click here to read a first-timers blog on the subject.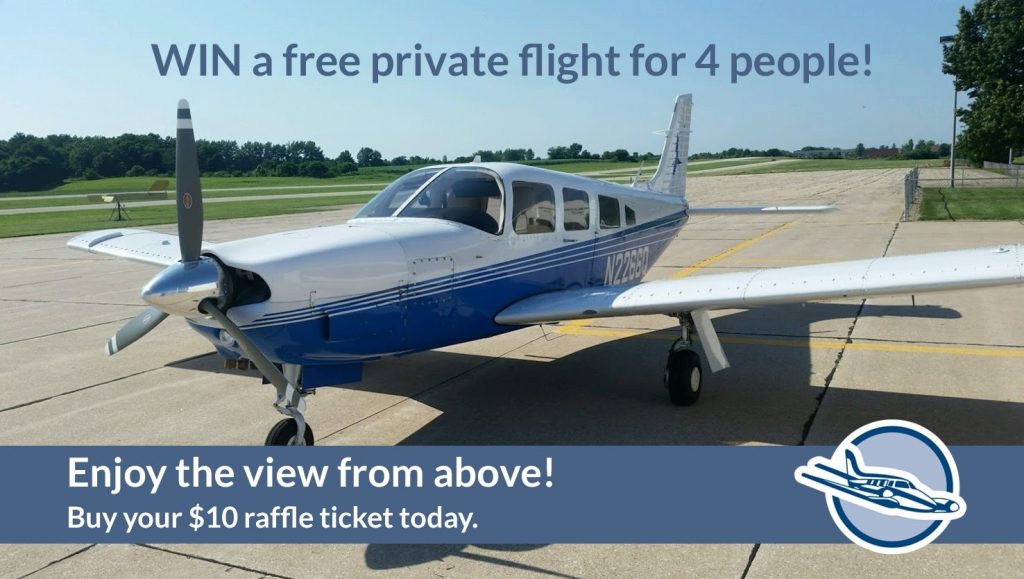 Winner will be drawn on Friday, February 21, 2020 and will be notified by email. Winner will have seven days to claim the prize and six months to take the flight (date and time will be agreed upon with the pilot). The winner's name will also be announced on social media.
For every ticket purchased online, you will be emailed a raffle ticket number and entered into the drawing to win.
Purchase your $10 raffle ticket today!
Raffle license: R-10-20