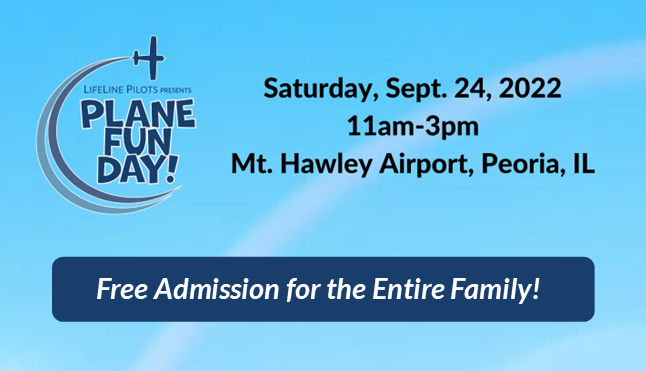 Fun for the Entire Family!
Saturday, September 24, 2022
11am-3pm
Mt. Hawley Airport (3MY), Peoria, IL
Follow this event on Facebook to receive updates!
We'd love to have your help!
General volunteers are needed help with activities. Pilot volunteers are needed to provide airplane rides (500 hours PIC required), coordinate rides, and display your aircraft.